Bat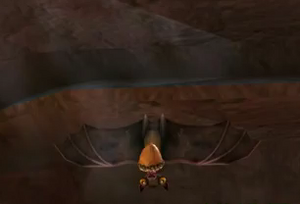 Physical Attributes

Kingdom
Mammalia
Species
Bat
Eye Color
Varying
Skin Color
Varying
Diet
Omnivore


Bats are small winged mammals who lived from the ice ages to the present day.
Traits
Often flying in flocks, bats have two long, fingered membranous wings, small hind legs, furry bodies and large ears. Bats usually roost in dark places such as caves and forests and consume various forms of food, depending on their species.
Appearances
Ad blocker interference detected!
Wikia is a free-to-use site that makes money from advertising. We have a modified experience for viewers using ad blockers

Wikia is not accessible if you've made further modifications. Remove the custom ad blocker rule(s) and the page will load as expected.