Whiny Beaver Boy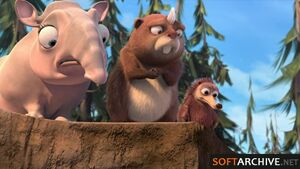 Physical Attributes

Species
Beaver
Gender
Male
Fur Color
Brown

Biological Information

Status
Unknown




Whiny Beaver boy was a minor character and shown in the Ice Age short Surviving Sid. He constantly whined and worried about "his" own safety though everyone told him to relax, when he saw how clumsy Sid was he said, "Yep...we're dead."
Ad blocker interference detected!
Wikia is a free-to-use site that makes money from advertising. We have a modified experience for viewers using ad blockers

Wikia is not accessible if you've made further modifications. Remove the custom ad blocker rule(s) and the page will load as expected.